Got two hours to kill?
Maybe you cut off some old lady today and you're feeling a little guilty? Like you deserve to be punished?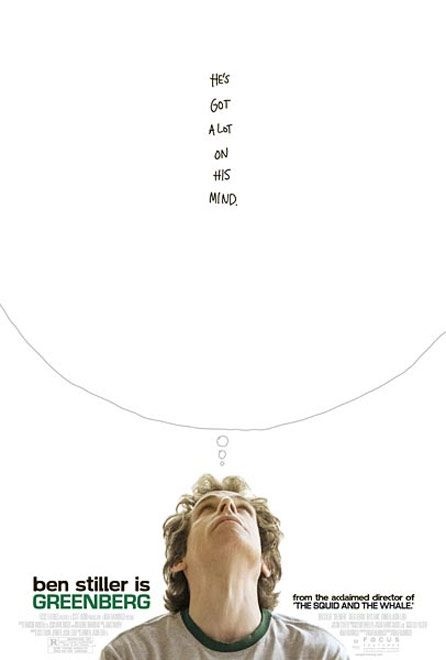 Then go see "Greenberg."
You'll kill some time (and maybe yourself) and repay your debt to society.
I was originally very psyched to see this movie. I really like Ben Stiller. But not in this movie. It's not him. He's a good actor. It's just that his character is so GOD awful, awkward, and completely unredeemable that you wish you could just punch him in the eye.
His "love" interest is cute, but mumbles a lot and says "Yeah...okay" to just about everything. I couldn't figure out why she liked him as they're "relationship" gurgles and sputters like a motorcycle running on pudding.
The dialogue was painful and slow, the characters never evolve and there were almost no moments in the story where you could connect with the characters...save for the scenes with the dog they almost kill off several times (...and those were the uplifting ones.)
Don't waste your money, don't waste the babysitting, and don't give away 2 hours of your life to this painful wreckage of a drama. If you want to throw away some time, I could use someone to lick up some broken glass off my kitchen floor. Come on over.
Yes indeed, Greenberg, has a lot on his mind. And I am oh so sorry I had to listen to it.